Boyfriend to Friends: Here's How You Do It
People break up, it happens, sometimes it is ugly other times it's not. Sometimes you hate them and sometimes you don't. For some people, break up is just a change. They value the person in their life to the extent that they are willing to look beyond the changed label. Other times you just have no way out of it, you have similar social circles and if you don't get along with them, it can make things difficult for your friends. They could be living in your building or town or could be going to the same school. Your parents could be friends or they could be your… cousin.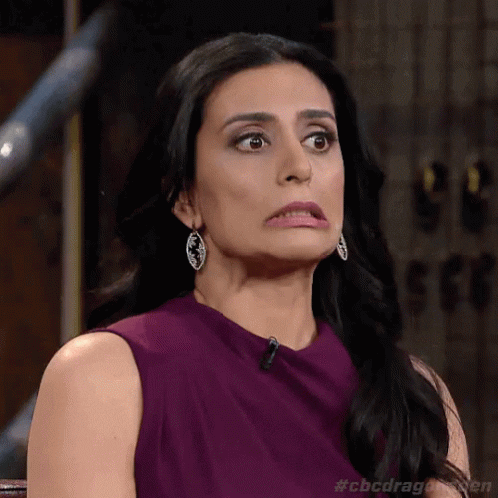 Basically, sometimes you have to suck it up because you can't avoid them. You can't move Nebraska and start a new life. You will stay there and deal with it. Like an adult and I will help you.
So, how do you make this magical boat sail from relationship to friendship without toppling it over?
Take a Break
A nice, little retreat up in the mountains is NOT the kind of break I want you to take.
Give yourself some space to heal.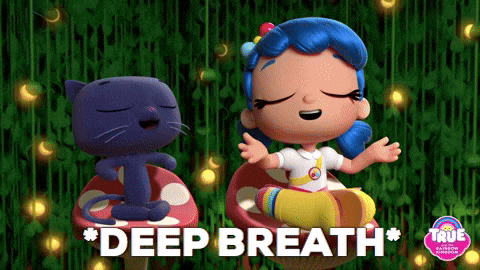 More of focusing on yourself and how you feel, less of checking up on them and keeping tabs of their whereabouts. Even if your mind convinces you that you will die if you don't, DON'T GIVE IN. Nobody has EVER died because of this, trust me.
It is important to find ways to take out time for yourself, take up on that task you have been delaying and do it. You will be dragged down by feelings of fear, doubt, anxiety, and attachment issues, it is important to recognize them but not be controlled by them. So in case you notice a shift in your partner's behavior, give them space as well; try not to think on extremes and ground yourself.
If your partner is the don't-text-your-ex type, then set boundaries. If they are resistant to taking space, you need to know your limits and communicate it to them. Know that they are in the same boat as you, crippled by the same fears but not setting your boundaries will land you in the same position; resentful and heartbroken.
What do YOU want?
YOU are very important in this situation. You should know why you want to keep that person around. Typically people want to stay in touch with their exes for four reasons: security, emotional support, advice, trust, practicality (shared possessions or finances), civility, and unresolved romantic desires.
Mostly when you choose the latter – civility and unresolved romantic desires – things wouldn't end well. However, staying friends for other reasons has produced positive outcomes. So REALLY think why you would want this person around and give yourself some more time to heal if you still find yourself yearning for romantic desires.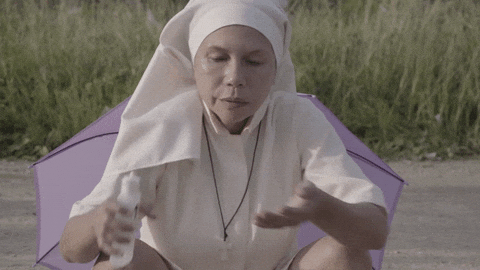 Accidental Encounters
There will be times when you won't be ready to see them, you won't be mentally prepared. Say you're standing in line at your grocery store, in your lazy sweats, grabbing your bucket of ice cream and your eyes are still swollen from the last crying sesh? What to do then?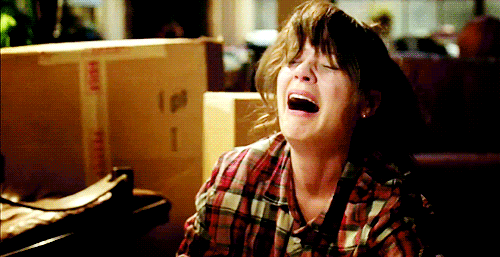 In such scenarios, it is important to stay calm and be mindful. Take a moment to calm yourself and think what you're going to do. You could either say hello and wave or you could completely ignore the f*ck out of them. What you aren't supposed to do is; try to divert their attention your way by your antics or run out of the grocery store frantically wailing your arms in the air.
Don't Fall Back
Keeping your ex around will mean that from time to time, old feelings will resurface and that's okay. You don't have to feel bad about feeling a certain way or throw away your progress right out the window.
When you catch yourself caught up in this because of a pattern that you had before you had broken up, build a wall. Build a boundary and communicate it to them so they don't try doing it again.
Setting boundaries don't mean that things will remain this way but it is being honest and realistic to how you feel right now. You can always check in later and reflect if you want to keep doing things the way you were or is it time for a change.
On your road to recovery, cut yourself some slack and allow for some screw ups. They will happen but it doesn't mean that you are doomed or you can't really be friends with them.
With that being said, if you feel that you simply don't want to do it then let it go. You don't have to worry about the hassle you'll be for other people. You don't need anyone's approval.