Cinema 73 and Kamran's Love For Movies
An open-for-all garage cinema is changing the ways art is consumed.
India and Pakistan have been at odds with one another. While the people from both sides might have found their peace, warmongers exist on each end that tend to push their agenda forward.
For some, we know that art doesn't and cannot exist within boundaries. It has the power to reach beyond mere geographical lines and cannot be contained. While some of us do know that, there is a bigger problem at hand; the economy. Recently, India and Pakistan got into a feud that led to Pakistan banning Indian movies to affect their economy following the Pulwama attack. A twenty-four-year-old Karachi-based artist and architect, Kamran, felt the issue deeply after watching Gully Boy. Gully boy highlighted the class divide and aspiring artists struggle to make it in the big leagues. Amidst this tense situation, Cinema 73 was born.
He talked about his life in Edinburgh and how the differences between these two nations were close to none but back in Pakistan, there was hatred and a general impression that people from across the border had some hidden agenda. Which seems absurd because our cultures and lifestyle are so entwined because we come from the same land but politics is so engraved that we can't view anything beyond that.
The startup is named after the block he lives on.
Cinema 73 is an attempt to bring the two nations together over a common ground which is art. This University of Edinburgh graduate decided to flip his garage into a theater open for public viewing. He set up a projector and painted the walls black. This small cinema can cater up to 30-40 people. The screenings take place every Sunday along with on the house popcorn too!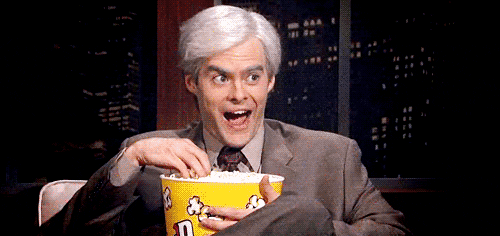 He believes that "commonalities can lead to larger conversations on unity, camaraderie, and a better way of life." he said while in conversation with VICE.
Having his own personal space to view films meant that he could show films that were banned in public spheres. But we all know the dangers that come along with it. It is assumed that people would be hostile towards it as nationalism is a landmine. One wrong step and things could blow out of proportion. However, up till now, Kamran hasn't met anyone along those lines. People do ask him why and even point how Indian movies are banned but are always open to engaging in a conversation.
Just like Karachi, his audience is quite diverse as well. People from all walks of life and varying social circles sit together and watch movies. It fills Kamran with immense joy as this was the purpose of creating this space. He wanted everyone else to learn what he had from Gully Boy. He didn't want the message to be restricted to the rich and elite who had the means to go watch it in a cinema.
Kamran isn't making any profit from these screenings. It is simply an effort to bring communities together. So far he has screened nine films, all that is taken from YouTube or Netflix. It includes Pakistani films as well as Asian shorts like Bao.
The tension is fueled by politics and media and such a reality is created that doesn't quite resonate with the local man.
"They feel that if Pakistan and India extend hands of friendship, it can benefit the entire subcontinent because there is so much more beauty in camaraderie than there is in religion." says, Kamran.