French Montana Keeps It Halal At The Met Gala'19
If you've been following the ever kooky and ever crazy costumes at the yearly Met Gala, you'll know that it gets more and more bizarre every year.
From the wide array of "sheer" dresses to outrageous and in explainable disasters walking the Metropolitan Museum of Art's Costume Institute's annual gala, Hollywood's finest never cease to amaze and stir controversy.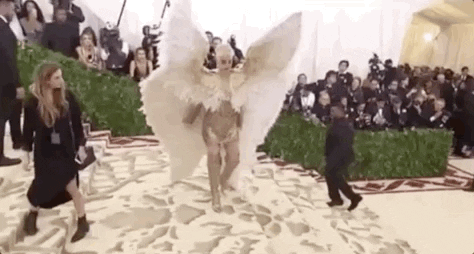 This year was no different as we get more and more live insights from the event. For our part of the world, however, there was one particular costume that really stood out among all the outrageous ones. The outfit in question belongs to Moroccan-American singer and songwriter Karim Kharbouch, AKA French Montana came prepared for the holy month of Ramazan it seems as he arrived on spot in full halal attire and we are so here for it!
Staying true to his Moroccan roots, the 34 year old walked down the pink carpet in a Muslim certified halal outfit that was from actually Gucci's Dapper Dan collection. Surprised? We sure are! However, in a brief interview, the singer admitted that this was a tribute to the first night of Ramazan. 
https://www.instagram.com/p/BxJJMDCphaI/
What's even better is the caption that he chose for his Instagram post of the event pictures! Cheik Montana indeed!
There has been some criticism that Montana failed to follow and understand this year's confusing theme called "Camp: Notes on Fashion", which tbh is far too confusing to even get into. But is what Vox aptly explains rather comprehensively in an article that looks at the different sensibilities that encapsulate the experience of camp.
According to Vox, the theme and essence of Camp can be explained through different sensibilities which include an association with queerness and queer identities, flamboyance, the art of the spectacle and basically is an accurate representation of most of the costumes that show up at the Met Gala each year.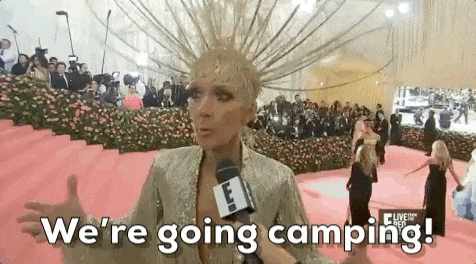 However, that being said, we are not hating on Montana's unique take on the Met's theme and we love that he decided to support the spirit of this holy month at an international setting. As it turns out, we're not the only ones who loved this tribute, with Twitter fans keeping it halal and supportive with the most hilarious Montana Memes.
Here are a few that were simply too good to miss out on!
When you have the MET gala at 7 but Iftar at 8 😂 #FrenchMontana #METgala #keepingithalaal pic.twitter.com/PZHsG3zzcQ

— two bags of sugar (@pilgrimchic) May 7, 2019
We can all relate to this one!
modeling my eid outfit to mom

— yasm¡ne⛓ (@damemasyasolina) May 7, 2019
Taraweeh game strong!
When you are at #metgala19 and you know you have to pray tarAweeh at 10pm 😂 #taraweeh #metgala19 #metgala  #frenchmontana pic.twitter.com/ZPBQqm8k8g

— Mab Khan (@mabkhan33) May 7, 2019
The struggle is too real!
when you have the met gala at 7 but Iftar at 8 @FrencHMonTanA pic.twitter.com/jxNA8OFMoL

— lena (@lenaabuu_) May 7, 2019
"He's Arabic Montana now."
He's Arabic Montana now

— dangerous. (@mennnnsa) May 7, 2019