Love Black Mirror? Here's What You Should Be Watching!
As every Black Mirror fan is aware, the new season with a promising and star studded cast hit Netflix about a week ago. However, if you've followed the dark dystopian thriller series with the right kind of interest you might have found yourself feeling just a tad bit disappointed with season 5.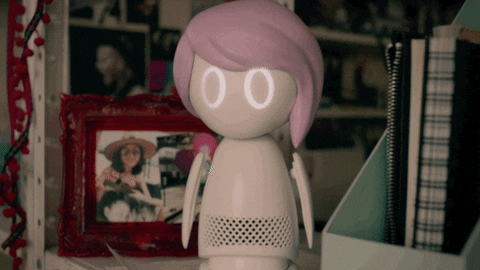 The main criticism was that although the episodes were good in their own way, they just didn't feel like the same show fans had learnt to love for it's twisted take on the future. Many straight up hated the season, some for the fact that there were only three episodes while others blamed Netflix for the underwhelming season. 
So, if you like us are feeling the Black Mirror blues, here's similarly dark shows you can binge on instead. Or at least until Black Mirror starts feeling like itself again. 
Westworld
If you're a fan of robot apocalypse stories and believe judgement day is near, you're going to love this one! The show which was released in 2016 revolves around the lives of humans in the future where they've developed advanced and realistic robots who they use and abuse for their pleasure in a crazy old time cowboy world. However, things get a little complicated when one of the automatons gains consciousness and leads a dangerous revolt against human kind.
The series has had it's own share of bumps along the road but is still one of the most loved dystopian thriller yet. It is the perfect thing to watch after Black mirror's relatively weak new episodes.
Mr. Robot
Apart from being famous for it's meme worthy content, Mr. Robot chronicles the life and struggles of Elliot, who is a cyber security engineer known for his amazing hacking skills. He then joins a group of activists who ask him to double cross his own agency in order to reveal their unethical practices. The entire journey into Elliot's mind is something many can relate to in this contemporary world as he battles with his own demons, drug abuse and loneliness.
That coupled with his gritty sense of humour and unique perspective of life makes this show one that should not to be missed. 
Orphan Black
This show is based on one of the topics that was a bit hit in Black Mirror's season 2 premiere; the concept of cloning. However, here we delve a bit deeper into the intricacies and complexities of the issue as we find out that our main protagonist who is also a con artist has many clones scattered around the city who are being mysteriously killed off one by one.
With many unexpected plot twists and surprises, this one's sure to get you hyped up about the dark side of technology again.
American Horror Story
If you aren't already familiar with this insanely popular 2011 show about a family who movies into a haunted house only to find their entire world turned upside down, now might be the best time! The house isn't just haunted by ghosts though, far deadlier demons are responsible for causing terror and torment to our unsuspecting protagonists.
With a great plot and some even greater cast members, this one is easily the scariest on this list.