"Main tou hoon hi child molester", Something You Didn't Think Mooroo Would Say!
Another sad, disappointing day as Mooroo joins the trashy men brigade.
Taimur Salahuddin, more commonly known as Mooroo is one of the most well-known Pakistani social influencers. From vlogs to singing and even stand-up comedy, this guy has tons of subscribers following his art. However, recently, in one of his Instagram stories that he uploaded while he was vacationing in Nathia Gali, he crossed a line.
https://www.instagram.com/p/Btyn3_VHYDB/
The video shows him engaging in a dialogue with a spider on his bedroom wall as a form of mockery. It starts out as a normal conversation but soon Mooroo says something that was extremely problematic and had his fans outraged at his insensitivity.
Mooroo is seen lying on his bed, as he introduces the audience to his dost, and we see a big spider quietly chilling on the corner of the wall. Mooroo then starts voicing the spider and says; "Tumhain pata hai jab raat ko tum sou jaogey na, mein tumhare muu mein aa k anday de doongi. Aur uske baad jab mere andoon mein sey bachay niklenge, woh tumhari brain ko capture karlain gey!"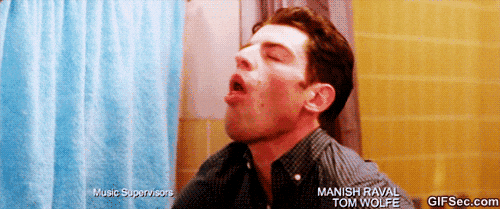 He then flips the camera to his face and tells her that he isn't scared of her, and if she tries entering his mouth he will eat her. What about the kids? He said;
"Main tou hoon hi child molester"
He made such a serious and sensitive issue sound so trivial that has his fans simply outraged and for the very right reasons. Joking about these matters often reduces it's importance and cultivates a normalizing behavior where other people think it's okay to make fun of these things as well.
Sadly, the joke didn't end here as in the next story, his wife is leaning towards the spider perhaps to get a better look at it and Mooroo advises her not to lean in too close as these insects are extremely venomous and how it can turn you into a spider as well. Followed by ANOTHER child molestation joke.
"Bara child molester aya tu, mein raat ko teri biwi ko kha jaun gee", he says, now pretending to be the spider.
Most people considered him from the 'woke' lot and didn't expect him to make such a hard-hearted joke. It left people more disgusted as he has worked with children on multiple occasions.
https://www.instagram.com/p/Bx-INIiHcX8/
The audience expressed their discomfort and disappointment on Twitter.
So .@Mooroo4 thinks it's okay to make jokes about being a child molester? He thinks it's okay to bring thing up like this so lightly? Don't come at me saying it's just humour. It's crass and awful. #mooro pic.twitter.com/AxftKtxG4B

— Rida (@ridaalodhii) June 1, 2019
https://twitter.com/Mahnxr/status/1134775713050124288?ref_src=twsrc%5Etfw%7Ctwcamp%5Etweetembed%7Ctwterm%5E1134775713050124288&ref_url=https%3A%2F%2Fwww.mangobaaz.com%2F
This isn't the first occasion where someone has mocked such a grave issue. Previously, Yasir Hussain made a lewd joke about it on Hum Awards in 2017. Some people demanded Mooroo to be called out in the same manner as this was way out of line.
And if we called out #yasirhussain three years ago on the same joke, do the same here. Just because you all love him, doesn't give him a warrant to pull off such insensitive jokes.

— Rida (@ridaalodhii) June 1, 2019
Let's just hope that Mooroo would apologize for the distasteful jokes and educate his followers, and leave a better example for all the people who follow him. He's an influencer after all! That's a big fucking responsibility right there.

— . (@shummasworld) June 1, 2019
However, Mooroo has made no comments regarding this matter but has taken down the video. Should that be enough?
What do YOU think? Let us know below!