Meme Legend; The Original Grumpy Cat Passes Away, Aged 7
If you own a smart phone, are active on social media and are in tune with hilarious contemporary meme culture, you might have stumbled upon a furry feline with a constant look of contempt plastered over her face. 
Yes, that's right. We're talking about "Grumpy Cat", a cat who's scowl is behind potentially thousands of popular memes and spin off memes solely for one intriguing question. Why is this cat so grumpy? That's the question that thwarted this scowling feline to internet fame!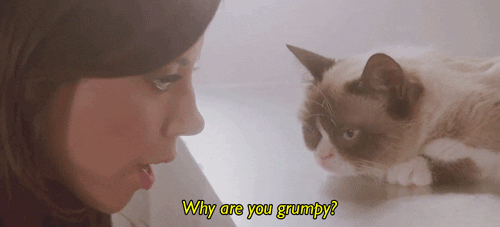 Known as the OG of internet meme culture, Grumpy Cat's real name was "Tardar Sauce" and she was owned by Tabatha Bundesen who not only loved and cherished her adorable kitty but also made millions off of the instant success that she was.
From having her angry expressions printed on merchandise to becoming the official mascot of a cat foof brand to being in an advertisement and even being featured on New York Magazine, Grumpy Cat's legacy is something that will undoubtedly outlive her and us in all aspects.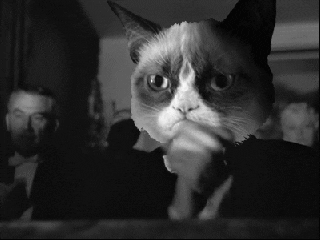 Why, you might ask?
Well, quite plainly put, the entire context and notion behind her brand and the character it lent to meme culture worldwide is an emotion that humanity relates to on a whole other level. We all felt the grumpiness exhibited by this literal legend. It all started back in 2013 when Bundesen uploaded this iconic picture on Reddit which instantly became famous.
If you think the Grump was just a fad, i'll have you know that this grouch kween won the 2013 Webby Award for "Best Meme Of The Year",
The news was announced earlier today by her grieving family who had this to say about her untimely demise;
Some days are grumpier than others… pic.twitter.com/ws209VWl97

— Grumpy Cat (@RealGrumpyCat) May 17, 2019
The post further read;
"Besides being our baby and a cherished member of the family, Grumpy Cat has helped millions of people smile all around the world – even when times were tough. Her spirit will continue to live on through her fans everywhere."
It seems that the reason behind this frowning feline's death was a Urinary Tract Infection and her family told fans that despite care from the best professionals, good ol Grumpy left this world only aged 7. The sour puss who was well loved by people all over the world reportedly had a permanent scowl due to feline dwarfism although her owners maintained that she was actually quite a happy kitty.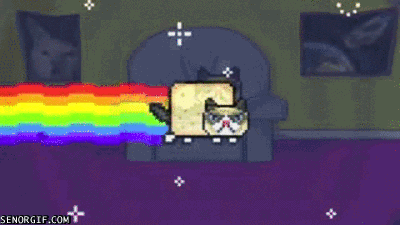 The reason why this legend deserves to be remembered and celebrated is because the internet is absolutely filled with cats and cat videos. Funny cat videos are perhaps one of the most searched ones in history. Yet still this one rose above the rest and we have the facts to back this up!
Grumpy Cat had an estimated 8.5 million Facebook fans, an impressive 2.4 million on Instagram, and 1.5 million ones on Twitter. I mean that probably beats most humans and human celebrities. 
Let's take a moment to remember her legacy via her most liked pictures on Instagram;
https://www.instagram.com/p/BwF23b9hwXd/
https://www.instagram.com/p/BqF1hCUFFBX/?utm_source=ig_embed
https://www.instagram.com/p/BxEM-HUBp9p/?utm_source=ig_embed
https://www.instagram.com/p/BvSt7y_h_j7/?utm_source=ig_embed