Movie Review; Netflix's 'Ali's Wedding' Is The Perfect Crazy And Wonderful Muslim Wedding Story!
Here in Pakistan, we LOVE everything wedding related. This stems from the importance of marriage and weddings in our culture and out religion. This is also why the Netflix original 'Ali's Wedding' hits far too close to home even though the cultural context is quite different.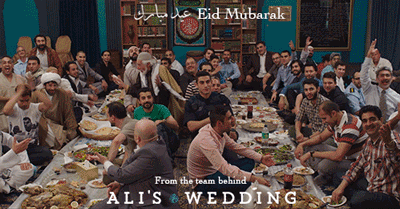 The story is set in Melbourne, Australia and chronicles the lives of an Iraqi immigrant Muslim family who move there for a better life. Our protagonist, Ali is based off of the movie's actual star and screenwriter Osamah Sami and the film revolves around the pressures and problems that come with being a young Muslim man in an ever growing and modern world.
The film starts of with Ali failing the medical entrance exam which he lies about to his family and his Muslim community, one thing leads to another and he becomes caught up in his little white lie to the extent that telling the truth would not only bring shame to his family but especially to his father who happens to be a cleric at the local mosque.
The movie which was released exclusively on Netflix back in 2017 touches upon certain themes and issues that are extremely relevant to the Muslim experience, especially the immigrant Muslim identity. Like the Big Sick, the only other blockbuster Muslim romantic comedy, it deals with issues such as marriage with the "right" kind of person, religion, finding your own identity in the world and especially the role family plays in your life.
The real problem arises when Ali falls in love with another girl from his community while he is set to be betrothed in an arranged marriage that his family has set up for him now that he is on his way to becoming a doctor. He has no real drive to even pursue medicine as a career choice nor to marry the girl his parents choose and yet he is bound by duty and sacrifice which is so reflective of our own Pakistani society.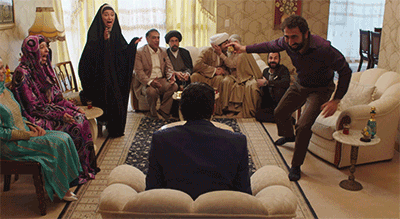 The movie is quite cliched at some points but has it's unique and heart warming moments where audiences are reeled in with the amazing performances by the two main protagonists who struggle between their sense of duty and their chance at true love. All in all, this makes for a very messy and hilarious 1 hour and 50 minutes with a runaway groom, a rebellious Muslim daughter and a dysfunctional but loving family all thrown into the mix to give the audience something very special.
Perhaps the most interesting fact about this movie is that it is based on Osamah Sami's real life experiences as a young immigrant in Australia and while one might say that there is nothing entirely new about the entire concept of a Muslim romantic comedy, the fact that we are not seeing more stories of brown individuals and their experiences is a step in the right direction towards accurate media representation.