The Dilemma Of The Doctor Bahu; Why Are 85,000 Doctors Not Working After Getting Their Degree?
The internet has been abuzz with criticism and debate after reports revealed that a vast majority of female medical students who successfully become doctors never become an active part of the medical workforce.
According to reports revealed on Thursday, there are currently around 85, 000 female doctors with an MBBS degree which they have acquired either on their own expense or by the government's aid that are not practicing. Reports also reveal that the ones (regardless of gender) that do start working usually leave the country for better prospects abroad.
As per experts, if only a mere 50 percent of these unemployed female doctors started working the profession, a whopping 70 percent of health related issues would be resolved for Pakistanis that come from low income groups.
This is definitely not a new phenomenon as many critics have established the many factors associated with many women being urged to take up medicine as their field of education in order to obtain better social standing and wedding proposals. However, once the goal of the perfect rishta and the perfect doctor bahu has been achieved, any dreams of being a professional doctor is out of the question for a vast majority of female medicine students.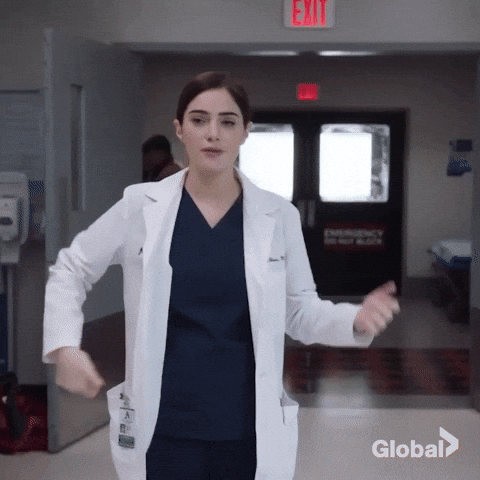 Factors such as being the only caregiver for children and a lack of permission from the in-laws are among some of the biggest concerns for the future of the medical workforce here in Pakistan.
There are those who hold the view that female medical students should be held accountable as they potentially take up the seats of many other students who wish to practice and therefore add to the doctor based workforce in the country. Some have even proposed reducing the seats for female candidates and increasing the ones for male students to help balance out the situation.
This is not the correct way to solve a problem that is tied down to systematic and cultural factors that praise the doctor bahu but prohibit them from working in their field as a professional.
However, not everyone is ready to accept these circumstances and organizations such as Sehat Kahani are determined to help female doctors work from home as they juggle both home and work. According to Dr. Sara Saeed who is the Chief Executive Officer (CEO) of Sehat Kahani,
"A large number of women in lower income group communities in Pakistan don't have access to healthcare facilities but there are thousands of out-of-profession female doctors, who can be mobilized to serve these patients through telemedicine. This would not only lower disease burden but would also save thousands of lives in the country."
This is a great initiative as it not only presents a window of opportunity to those female doctors who spent 5 years or more acquiring a degree but never actually getting to actualize their dreams and also for underprivileged communities with no psychical access to healthcare. Technology and expertise will go hand in hand to ensure that every Pakistani citizen has access to better healthcare services at the touch of a button.
The healthcare organisation which is dedicated to employing out of profession doctors and linking them up with low income communities in need of healthcare via technological aid also signed a memorandum of understanding (MoU) with the Pakistan Cardiac Society.
However, this does not mean that the root cause of this problem is ignored because in order to expect lasting change, mindsets and attitudes need to change.