This Pakistani based Startup Is Making Menstrual Products Accessible To Women Across The Nation
There is no doubt that there is still much taboo and apprehension in Pakistan around issues that have to do with sexual health and education such as menstruation or contraceptives.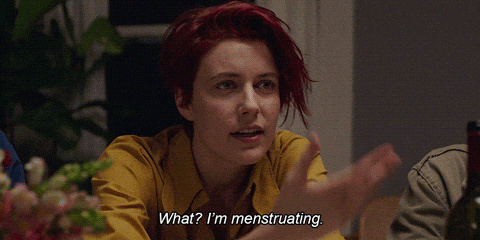 However, there is also no doubt that our nation has been blessed with motivated individuals such as Tanzila Khan who are determined to counter and tackle these taboo topics and make life easier for countless people around them.
Published author, disability rights activist, motivational speaker and entrepreneur, Tanzila Khan has achieved much in life at such a young age. That in itself is highly commendable but it gets better because she not only works for her country nationally but also represents Pakistan internationally across various platforms. 
Her mobile app, Girlythings is the first in Pakistan that provides women's menstrual hygiene products such as sanitary pads, hair removal creams and even toilet covers via a delivery service.The whole point is to make these sensitive products accessible and available at your doorstep or practically anywhere with the touch of a button. The service is currently only available in a few major cities of Pakistan but the plan is to operate nationwide. 
Most women, across socio-economic backgrounds feel awkward or embarrassed to purchase these items at their local shops and while that is something that needs to change in itself, girlythings aims to empower women with this service as well. The app, which is available on both android and ios was launched in 2018 and was the winner of the 2018 Summit Award in Portugal. 
Talking about her own personal experience, in an interview with Images, Tanzila said,
"One day I was on the road, running my errands as usual and suddenly my period started. I realised I had the money to buy something but the shops around were not accessible to wheelchair users. That got me thinking that there are so many barriers that we women are still facing when it comes to health, which is something so basic.
"I struggled but managed that day and when I came home, I counted my savings and I started reaching out to people about making this app and invested in it", she added.
Tanzila Khan represents not only young Pakistani women who deal with the struggles of menstrual hygenie on a daily basis but her idea also caters to women with disabilities, lack of resources and even lack of mobility to purchase these vital products. For many, sanitary pads are still a luxury but that is something Tanzila hopes to change by adding more and more options on her app.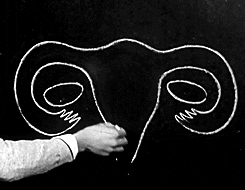 Luckily for us, the plan isn't simply to stop at products related to menstruation. The next step according to Tanzila is to venture forth into the even more misunderstood and equally taboo world of contraceptives such as condoms, birth control pills and much much more,"We'll soon introduce contraceptives because buying them in person is an uncomfortable situation. Same with many more products related to health."
There is also a strong message of sisterhood and solidarity among women at the heart of this revolutionary new app. As per Tanzila, "We want women to know that they don't have to feel isolated during that time of the month and know that they have help. We're currently looking for partners in different cities so that we can work on this service."