Why Don't We Let Female Journalists Cover Hard News In Pakistan?
From threats of gender based violence, to a lack of credibility associated with women in the field, the barriers are endless.
For a woman in Pakistan, everyday presents a new struggle and a new opportunity. The two go hand in hand and it is tiring and irksome to have to constantly prove your worth in a largely male dominated society, whether it is as a prospective bride or as a professional, women have their work cut out for them. There are always certain expectations ingrained in our mindset that limit women and sometimes men in their search for their true potential. Same is the case for female journalists in the country.
Being a journalist in it's own right is a pretty dangerous job, with reporters often finding themselves in volatile situations due to political unrest and journalists can also come under fire for their controversial opinions or reporting. However, being a female journalist come with it's own plethora of gender based problems such as harassment, death and rape threats, gender based violence, regressive social attitudes, stereotypical ideals, less recognition for their work and even less pay for the same job.
As per a 2017 report, it is estimated that out of the approximately 20,000 journalists in Pakistan, less than 5% are female. The book report took the interviews and accounts of 50 female journalists from various areas of the country and their experiences and stories were a true depiction of some of the struggles than they have had to face working the same jobs as men. Some of the other findings of the report conclude that because of a fast expanding media landscape, more and more women are gaining access to the field, however top positions in current affairs and those positions that influence policy are still unattainable for women. One of the most interesting finding was that on a whole, the Pakistani audience has little wish to engage with female journalist's perspectives on any issue, even those related to gender.
According to a survey by the International Federation of Journalists, an estimated 1 in 2 female journalists have faced the brunt of some form of gender based violence as of 2017. The issue stems from the way Pakistan perceives gender roles and norms. Females in any field that engages them with the public and or is predominantly associated to be a man's job face harassment and abuse in some form or the other since their pursuit of that job renders them "characterless."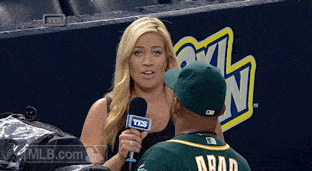 For the avid naysayers of the global phenomenon that is the gender wage gap, the interviews conducted of female journalists in the Punjab and KPK provinces by The Diplomat are a testament to the fact that even when women were more qualified and/or just as capable, they were paid less than their male counterparts. Another huge issue dealt with in the report was the lack of policies related to proper maternity leave for female journalists. This is an issue that is prevalent across industries and professions in the nation and the case is no different for female journalists who stated that they were given as less as one months leave and that too as a special favour and not as a mandatory policy.
On the 5th of April during a panel discussion at the Zab Media Festival, four female journalists sat down for a discussion titled, 'Femme Fatale–The Inner Circle of Women in Journalism.' During the talk, journalists such as Manal Faheem Khan, Haya Anwar, Fatima Niazi and Zoha Tunio had an indepth conversation about the role gender plays in the newsroom and out in the field. Topics discussed included a lack of opportunities for female journalists in current affairs and hard news such as crime, a lack of female leadership in the media and the stereotypical work granted to females in the field. The discussion shed further light on why women are barred from the "serious" side of news media in Pakistan.
Journalist Haya Anwar echoed the same thoughts as the global perspective on the struggles of female journalists when she said, "We [women] see blood every month; it's time news organisations stop asking female reporters whether they will they be able to cover crime stories." In the media industry where everyone is held accountable for their actions, a woman journalist has to prove herself twice [as much] in the field and that too on the parameters of cultural norms and religion."